Welcome to Bridal Detroit!
---
If you've stumbled across the Bridal Detroit wedding directory... you're undoubtedly planning an upcoming wedding or have some loose ends yet to tie up for your big day. Your wedding is likely going to be one of the biggest days of your life. This is one day where the attention is squarely on you and your future spouse, so you're going to want to make sure everything is as picture perfect as it can possibly be. Many brides have dreamed of this day for a bigger part of their lives, and have a certain idea on what their very own "fairy-tale" wedding is going to be like. While you may not know what exactly you're going to do for every aspect of your wedding, we're sure you do know that you want spectacular service no matter what. Whether it's for your photographer, band, jeweler, florist, bakery, venue, or even your limousine... you expect them all to treat your big day, as if they were providing service to the only wedding in the world that day. And, you know what? This is what you deserve!
Bridal Detroit was put on the internet to provide you a service. That service is recommending awesome companies and people who provide world-class service for anything surrounding your upcoming wedding. As the bride, you're undoubtedly under a lot of pressure, both self imposed and also from your friends and family (although probably unintentional) to deliver the wedding you've always dreamed of. It is a intimidating process, especially at the beginning of everything. Most brides don't even know where to start. Bridal Detroit offers you a comprehensive and consolidated source of information. You don't necessarily have to go with our suggestions... obviously. However, you certainly won't regret your decision should you decide to! Bridal Detroit is your comprehensive and consolidated source for just about everything you might need or want for your upcoming nuptuals. So, whatever it is you're looking for. We likely have a recommendation for a great source for your need. There is no doubt that any of these fine folks will go above and beyond to make your wedding day a smooth process, and the dream come true that you've always hoped for!
Recommending the Best Services for Your Big Day
---
It's hard to choose the ideal companies to work with on such a special day. You're under a lot of pressure to find just the right businesses who have more heart than anyone else, the ones who will reach out to you above and beyond just wanting to earn that dollar and instead make a genuine difference in your nuptials celebration. We've got so many local companies on speed dial that you can rely on, and all you've got to do is click through our site to find out who they are. These are the best of the best in our area, delivering an unparalleled experience time after time, or once in a lifetime as the case may be for you! We know how fairytale-ish you want your big day to be and we know that these are the service providers who will come through with flying colors. If you found your way here to us, you're not the type to take chances with things like this. You're actively seeking excellence and you will certainly find it on the pages that follow. Grab a pad of paper or your smartphone and start jotting down some of these contacts as you browse. You'll be glad you did!
There are so many moving parts when it comes to planning your big romantic day, from bachelor and bachelorette party details to bridal salons, from caterers to photographers, from photo booths to venues, from DJs to florists, and of course to cakes and rings! Whether you're the bride or the groom, or perhaps a very close friend who is the maid of honor or best man, you've clearly got a lot on your mind and a whole lot to consider. Where you would otherwise have to scour the search engines or pour over dozens of bridal magazines to find the companies that provide these services, and even still have to read tons of reviews to find out if they were worth your time, now you can just enjoy an evening of browsing our site and clicking on links to go straight to their sites. It's really that simple. We want you to feel absolutely luxuriously spoiled with this experience... that you are being treated to the best that our area has to offer, and indeed you are.
If you have any questions as you're browsing our site, we welcome you to click the "contact us" link at any time. We're always available to address any concerns you may have or to personally point you to the finest companies in the area. With a quick phone call or email, we can take care of those concerns and have you feeling absolutely secure in the fact that you've chosen the best of the best to provide you with those special services for your once-in-a-lifetime celebration of love. Please don't hesitate to reach out to us to help you with your romantic plans! You're in great hands with any of the companies that we recommend!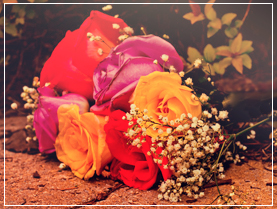 Bridal Floral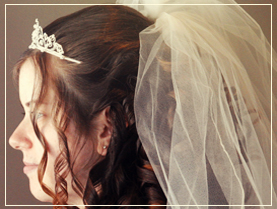 Bridal Hairstyle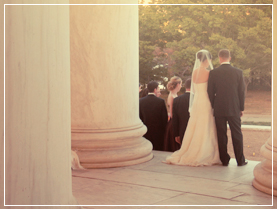 Wedding Planning
Our Gallery